Fabulous Window Fashions & Flooring!

Our Window Fashions & Flooring Products
We specialize in four categories of window fashions and flooring products: blinds and shades, outdoor products, soft home treatments, and flooring. When you live in Arizona, products such as window coverings and outdoor awnings are a must! Do not hesitate to reach out to talk to a professional about your home project if you are not sure what you may want or need! Our team at The Picture Window, Inc. has decades of experience and is happy to help you make your home or business complete!
If you'd like to talk with someone about your window covering or flooring project, give us a call!
"Beautiful fabrics and excellent service. Very good communication on order status and installation schedule. Very pro-active. Excellent company." – L.H.
Blinds & Shades
One of the saddest things you can do to a beautiful home is to cheapen its appeal with department store blinds out of a box. They may be a quick fix to getting your windows covered but are usually poor in quality, don't fit well, and don't last long before they are warped or broken.
On the other hand, good-quality custom blinds, shades, or shutters are a smart investment! Custom window treatments can add to the appeal and value of your home and provide energy-saving insulation. These days, most products have cordless options or the convenience of motorization as well!
Unlike store-bought brands that have to be replaced every so often, good-quality blinds and shades will be trouble-free for years to come! The majority of brands have a limited lifetime warranty on their products providing extra assurance.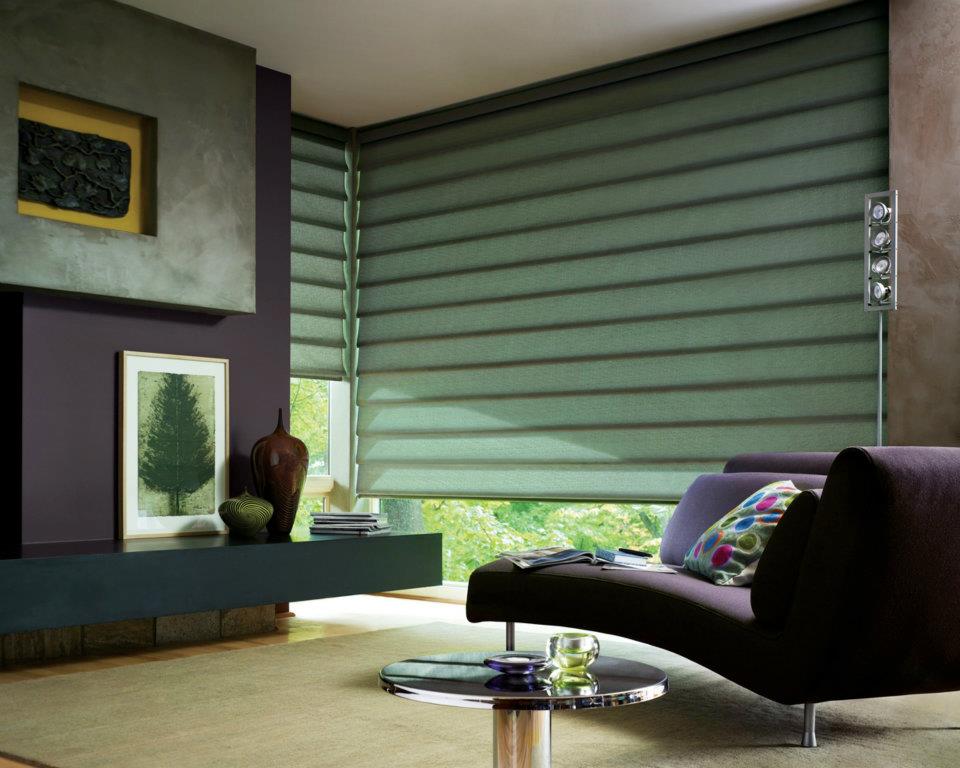 Unlike store-bought brands that have to be replaced every so often, good-quality blinds and shades will be trouble-free for years to come! The majority of brands have a limited lifetime warranty on their products providing extra assurance.
Call today for a free estimate!
Window Treatment Brands We Offer
We offer name brands and blinds for every budget. The options come in a huge array of colors and textures to complement any design theme!
Outdoor Products
Offered in Verde Valley/Sedona Only
Enhance your outdoor living space by installing a product that will block the sun's rays before they ever reach the interior – greatly reducing heat gain, UV rays, and saving energy costs! We only offer the highest-rated outdoor products for years of trouble-free performance.
Enjoy your outdoor patio while maintaining your view with Liberty Sun & Wind Screens. They come in a nice collection of colors to complement your home and block up to 95% of the sun's harmful UV and UVB rays. They can be manually operated with a hand crank or motorized with remote control or a wall switch. They are available with side cables and/or clips to anchor them down in the wind.
Liberty Retractable Awnings is the perfect solution for providing shade and relief from the heat. Whether you're hosting a party or relaxing by the pool, you can use an awning to expand the shaded area of your outdoor living space, or enjoy the open sky on a beautiful day! They come in a wide range of colors and can be manually operated with a crank bar up to a certain size, or motorized with a remote control, or wall switch.
Some Additional Benefits of Liberty Home Products
We only work with high-quality products at The Picture Window! Beyond the quality, here are some additional benefits of Liberty Home Products.
Lifetime Warranty
10-Year Fabric Warranty
Large Sizes Available
Professional Installations
For more information on Liberty Home Products, you can visit their website at www.LibertyHomeProducts.com.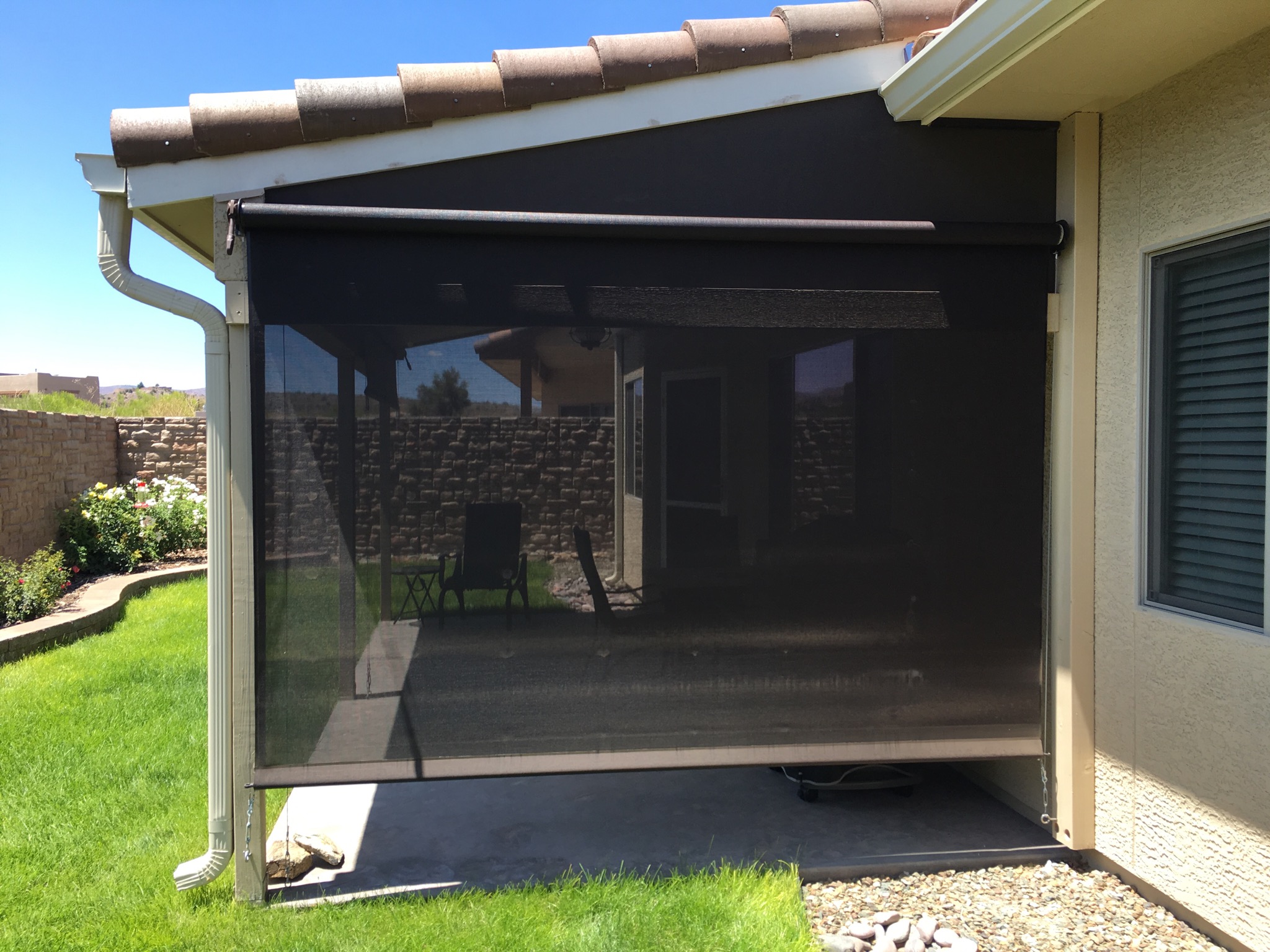 Interested in having an awning or shade product installed at your home?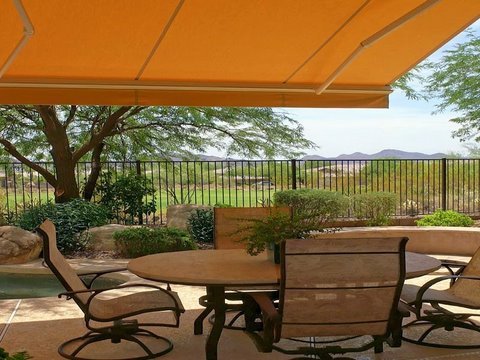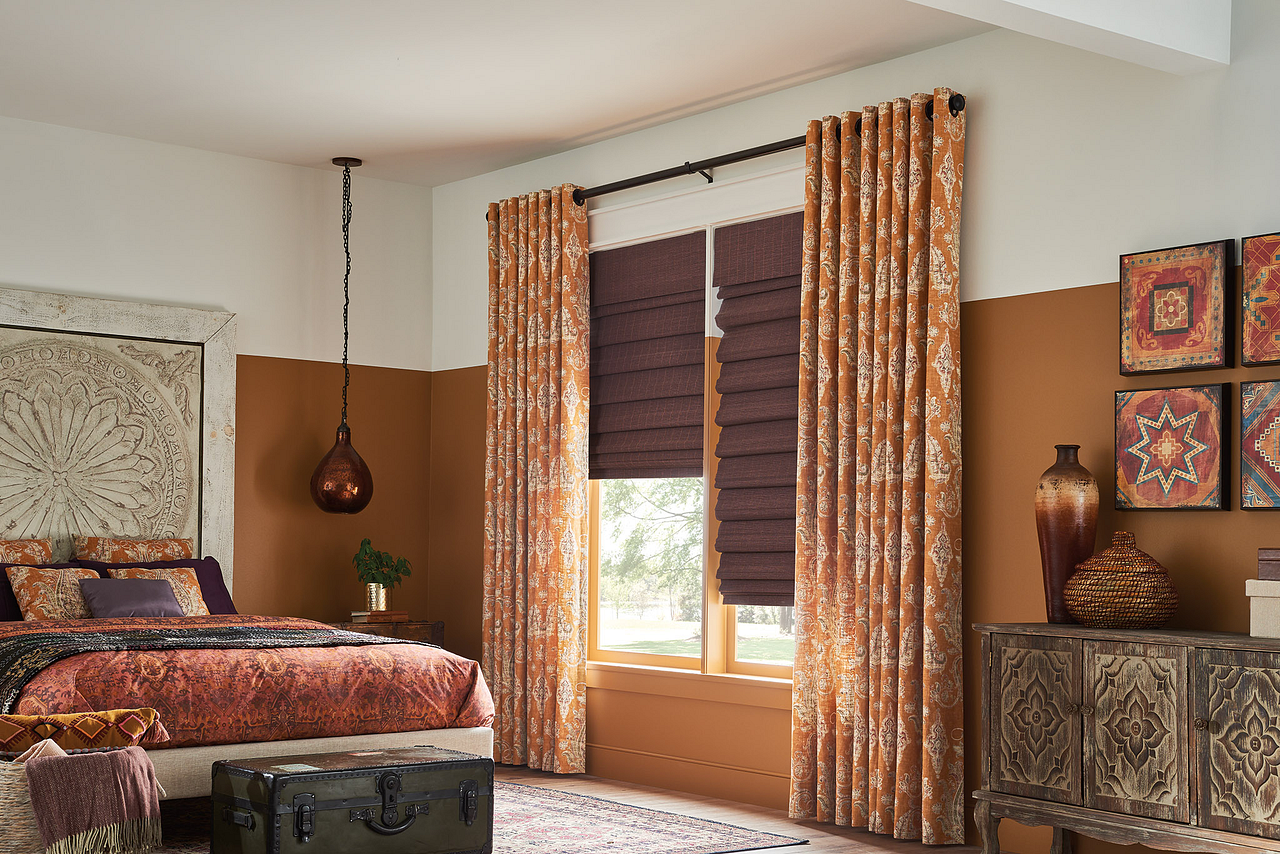 Soft Treatments
Beyond window shades and flooring, The Picture Window also provides a slew of custom soft treatments for your home as well! Draperies have made a comeback and can be simple or elegant to fit your unique style! These days, we use stationary panels on wood or metal poles to complement your home decor, or room darkening drapes to provide a "quiet" space for sleeping or watching movies!
We only provide high-quality workmanship and offer hundreds of fabrics and styles to choose from. Schedule a free estimate today to talk with one of our professionals about an idea you may want to introduce to your home.
Additional services we offer are:
Custom Draperies
Top Treatments & Cornices
Bedding & Pillows
Wood & Metal Hardware
And more!
Don't be afraid to bring a new idea to our team! We are happy to discuss your project with you and see how we can bring your vision to life!
Flooring
Verde Valley/Sedona area only
The Picture Window, Inc. has an extensive collection of flooring options to create your perfect room setting. We offer one of the largest tile selections in the Verde Valley including LDI, Emser, Mohawk, and QDI to name a few.
We also carry NOVAfloor, Paradigm, and Legante Luxury Vinyl Plank and Mohawk Laminates, as well as Rewards Hardwood which is quality tested and approved in Arizona to withstand our heat and dry climate. Our residential carpets include Mohawk, Phenix, Matthews & Parlo, Revolution Mills, and Western Surfaces. We also carry Aladdin commercial carpets, and most of our products today are air quality certified and "green."
Our local installers do a great job! We stand behind our work and our prices often beat the big box stores!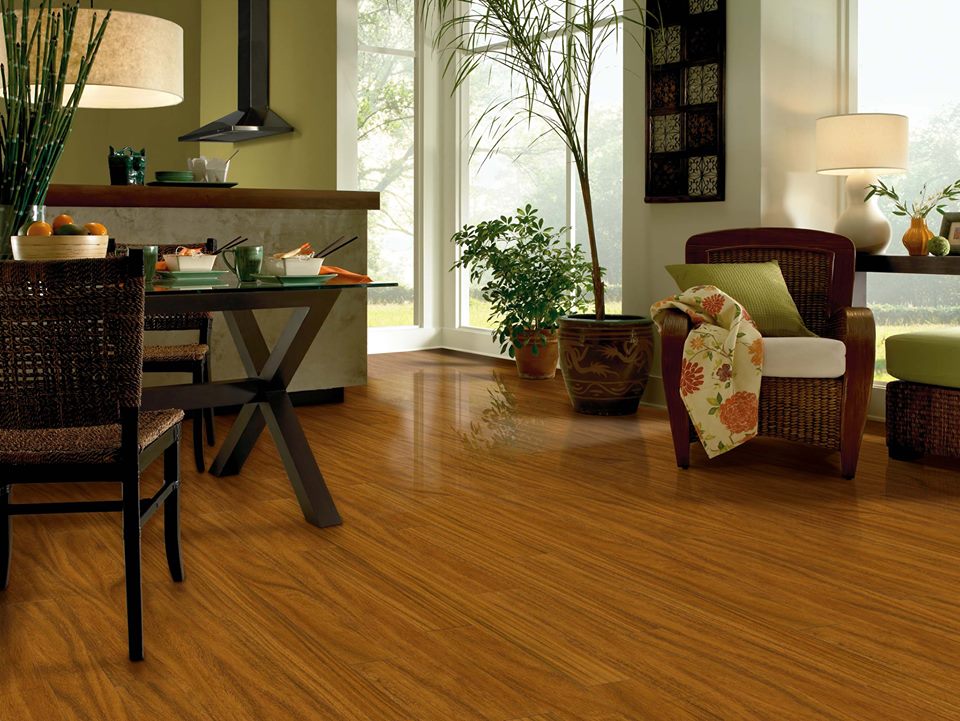 If you're interested in a free estimate on new flooring at your home or business, call us and ask for Jeff Haney!
To schedule a free estimate call us at 928-634-8442 or contact us by filling out a request form here.
Business Hours:
Monday - Friday
9:00 AM to 5:00 PM